Kid's Groundd Weighted Blanket
$204.30 $260.00 Save 42.81% ($55.70)
Size Guide
✕
Weight Guide
✕
Select Cover Colour: Midnight
Select Cover Colour: Glacier
Select Cover Colour: Forest Green
Select Cover Colour: Midnight
Estimated Shipping by 9 May 2022
×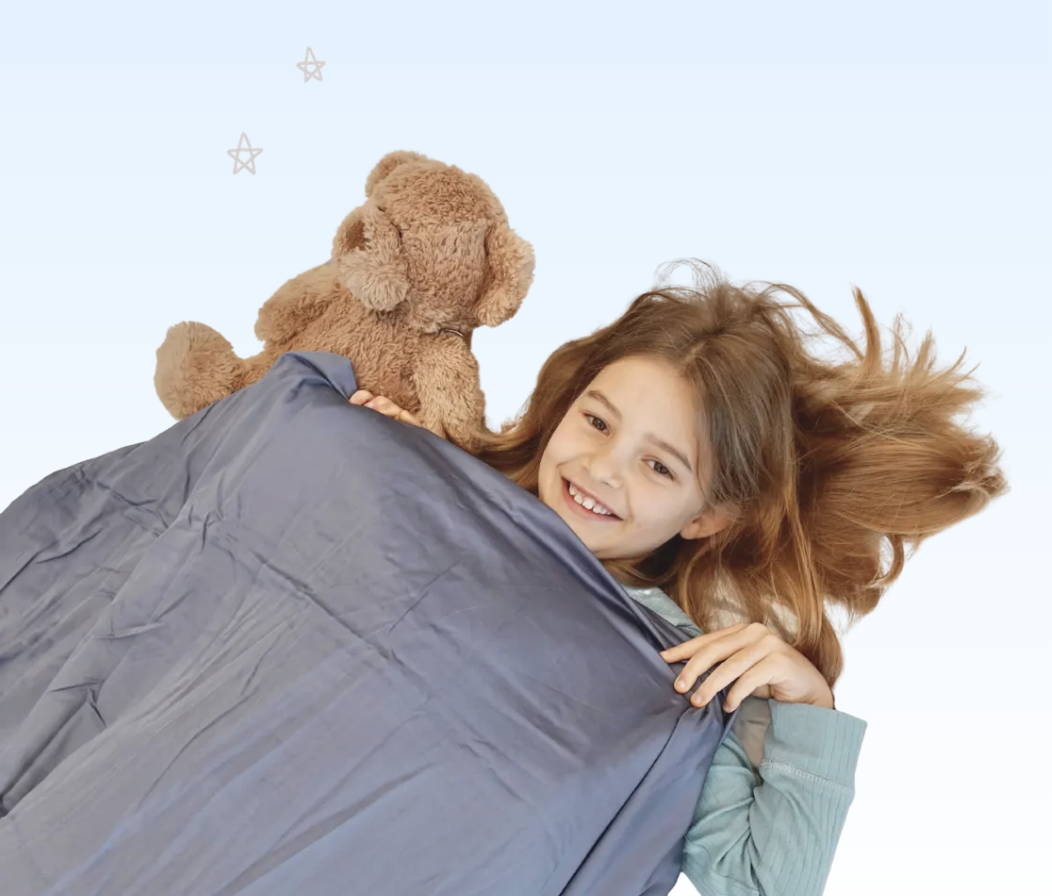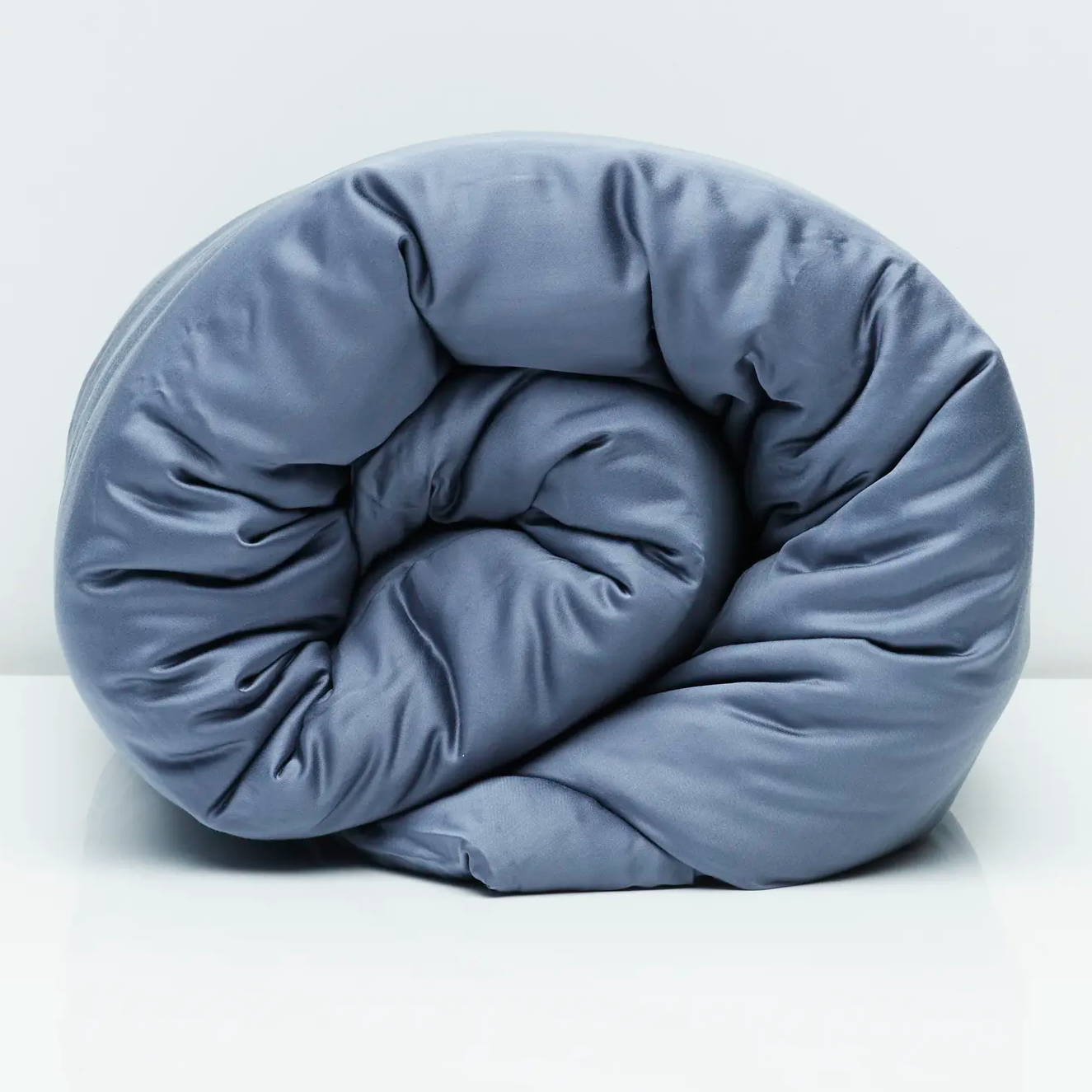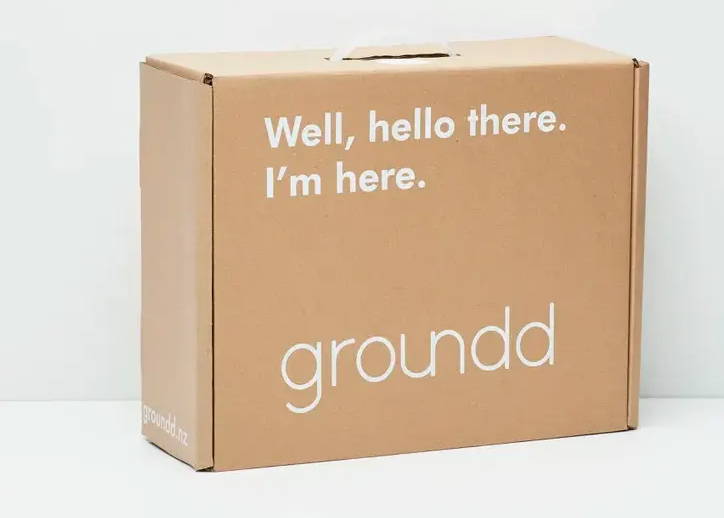 How Groundd Blankets work to improve your childs sleep -
Groundd Blankets are evenly distributed with thousands of tiny glass beads that provide a grounding sensation that relaxes your childs body and mind

Like a massage or swaddle, the calming effects of Deep Touch Pressure Therapy stimulates the body's parasympathetic nervous system into "rest and digest" and out of "fight or flight" mode

Groundd's breathable & thermo-regulating materials help to maintain a consistent body temperature for your child throughout the night, a key component for deeper sleep cycles

Groundd's custom 100% Bamboo Lyocell cover is luxuriously soft to sleep against and allows for easy care & washing

We are commited to using sustainable fabrics that are free from harmful chemicals and gentle on the planet
The traditional test for choosing a weighted blanket is to choose a blanket that is approximately 10 - 15% of the users body weight.
From our experience, children prefer heavier weights relative to their body weight than adults but It is important that your child is able to comfortably move the weight of the blanket themselves and feels comfortable under the weight of the blanket.
Please consult a paediatrician if your child has asthma, sleep apnea or are on any medications that makes them drowsy.
| | | |
| --- | --- | --- |
| Body Weight* | Weighted Blanket Weight | Weighted Blanket Size |
| | | Small Single - 105 x 200 cm |
| | | Small Single or Double/Queen |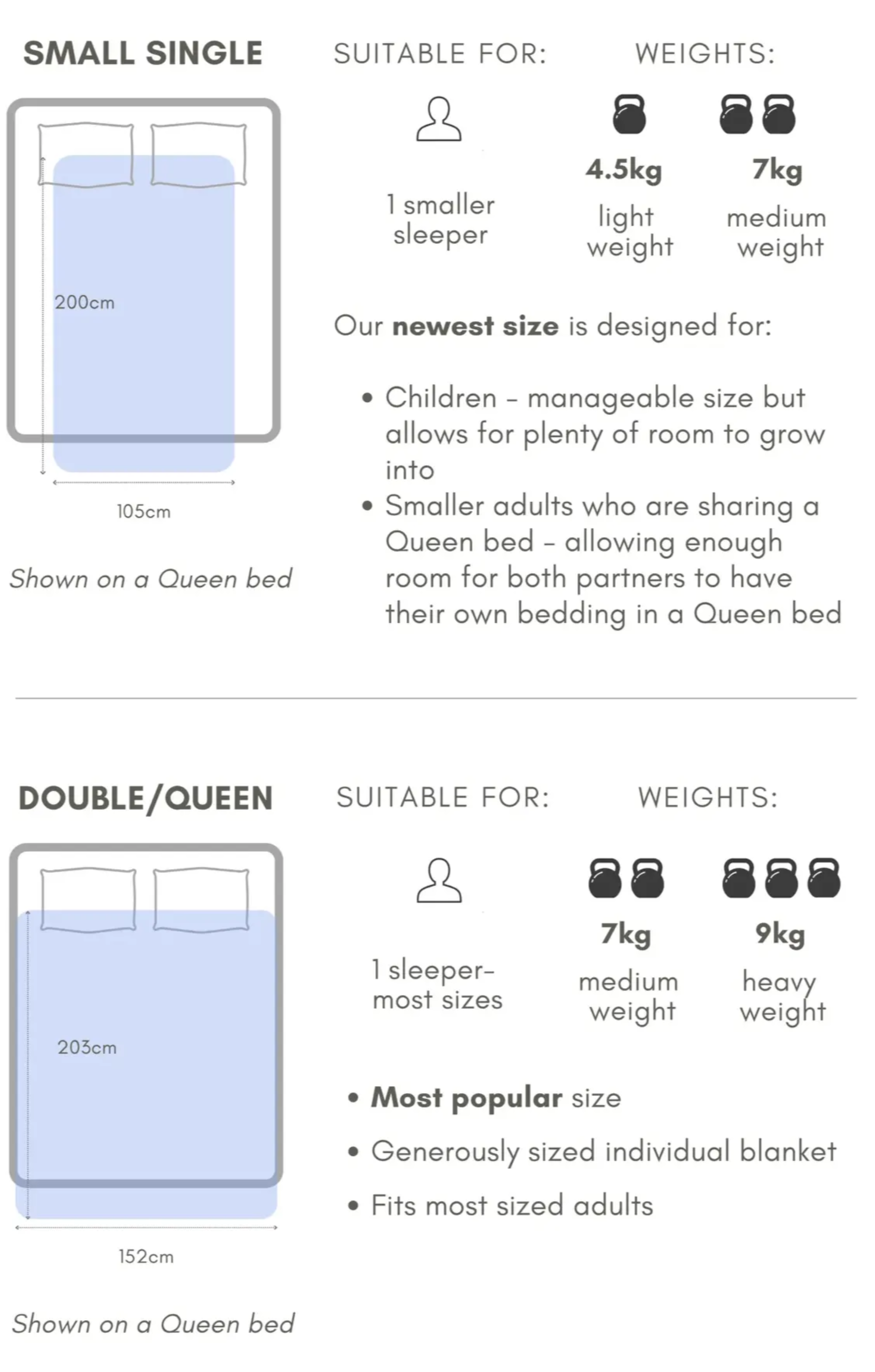 Rest assured, all Groundd Sleep products come with a 30 night trial + easy returns and exchanges
Groundd Blanket
Non-toxic, OEKO-TEX Certified cotton shell filled with of hypo-allergenic glass micro-beads

Beads are secured inside pockets throughout the blanket so that they silently, evenly spread over your body
Bamboo Lyocell Cover
Perfect for hot sleepers- Bamboo Lyocell regulates body temperature, instead of trapping body heat, allowing you to stay the right temperature all night long

Silky smooth and softer with every wash- easy washing and care

100% renewable plant-based fibre that is fully biodegradable and compostable

Environmentally responsible, closed loop production process which efficiently reuses water and solvents used

95% less water than cotton to make

One of the lowest impact fibres on the planet

Hypoallergenic, odour-resistant, moisture-wicking, resistant to dust mites
100% Cotton, OEKO-TEX 100 certified

BPA and lead free Glass beads

Polyester microfibre

Weighted blankets are hand washable.

Dissolve detergent in warm water before washing and air dry.
Machine wash separately through a low temperature cycle (max 30 °C)

Gentle cycle and choose natural detergents

Tumble dry on low
Shipping, Trial & Warranty
Shipping: Please allow 1-2 working days for us to process & dispatch your order. Estimated delivery times commence from date of dispatch and are guidelines only that are subject to local CourierPost delivery. Check CourierPost for up to date info on deliveries. Full details in our FAQs here.
Trial: If you do not love your Groundd Blanket, we offer a money back guarantee within 30 nights from when you received your blanket when returned in as new, unwashed condition. Cost of shipping return is not covered by Groundd.
2 Year Warranty: If our product does not function as intended during normal use, we'll do what it takes to make it right, within 730 days of your purchase.
How To Use Weighted Blankets
Sleep: Use just like a duvet! If using other blankets (for warmth), layer them on top of the weighted blanket so the weighted blanket is the closest layer to your body for maximum benefits. If you are a very hot sleeper, try it without the cover on.
Relieve Stress: "Wear" the weighted blanket around your back and shoulders to relieve tension in the neck and shoulders from anxiety, stress, trauma and more.
How to put the cover on: Click here
Take a tour of our Groundd Weighted Blanket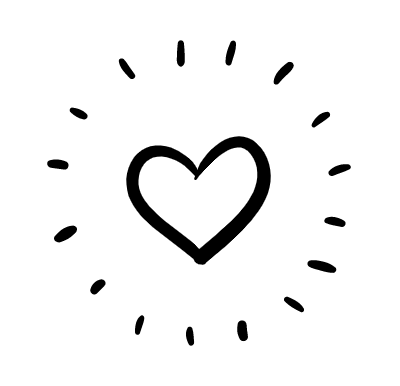 1 in 5 Groundd customers purchased a weighted blanket for their child

9 in 10 Groundd customers who bought for their child says their child uses their weighted blanket 7 nights/week*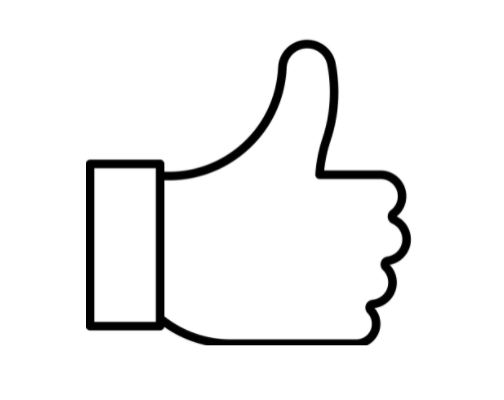 10 in 10 of Ground customers who bought for their child would recommend a Groundd weighted blanket to someone else*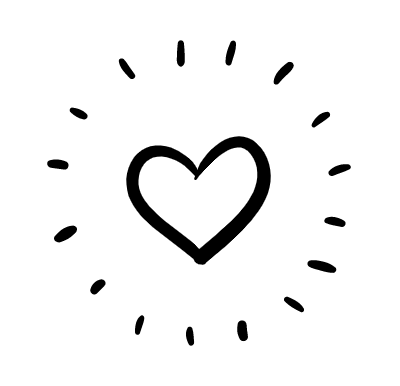 1 in 5 Groundd customers purchased a weighted blanket for their kid

9 in 10 Groundd customers who bought for their child says their child uses their weighted blanket 7 nights/week*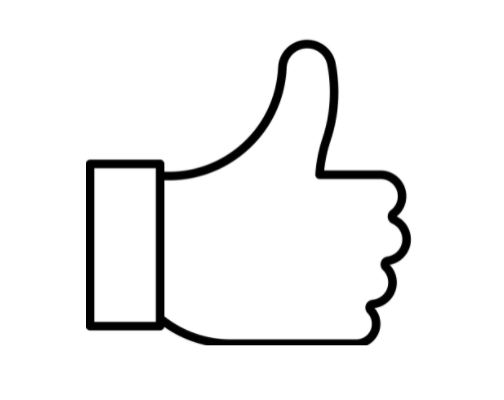 10 in 10 of Ground customers who bought for their child would recommend a Groundd weighted blanket to someone else*

*Based on Groundd Sleep survey of 500 Groundd customers from 2019-2021

Hear from Groundd customers
who have bought for their children
(or bought for themselves and has been stolen by said child)
Josh, 11. Sleeps under his 7kg Weighted Blanket every night and takes it on sleepovers

My friends 9 year old daughter wakes at around 5 am every morning, regardless of when she goes to bed. She bought a Groundd blanket for her on advice from another friend. The daughter slept till 6.45am on the first night. I was babysitting and was so impressed I bought one for myself.

FINALLY A FULL NIGHTS SLEEP
My 12 year old daughter (ASD, severe anxiety, insomnia) was waking up 5 nights a week at 1am or 2am and then starting a cycle of tiredness and anxiety everyday. The first night she tried the weighted blanket she slept through, she has had 5 consecutive nights of sleep and is so much happier and less tired and anxious. She looooooves the blanket so much. Thank you so much for them

This blanket is amazing. We bought it for our five year old who would get up numerous times in the night and then be awake from just after 5am. 8 out of the 9 nights he's had it he hasn't got up and woken after 6. We are currently on holiday and missing his blanket. We couldn't take it on the plane and he got up three times last night ending in a 4.50am start!

I bought a 7kg 142x200cm blanket for my daughter. She stays with me week about with her mother. So I had her bed all made ready for her coming to me on Friday after school. I called her on my way home and asked if she'd got under the blanket yet. I got home about 1/2 an hour later to find her FAST asleep! Where I left her for another hour. She absolutely loves it and is getting a good nights sleep. Hallelujah!!!😂 Thanks guys👍 I will recommend your blankets to anyone.

I ordered blankets for both my children and my husband. The customer service was friendly, personable and prompt. When my son snuggles under his blanket he exhales deeply every time, without even noticing that he's done it; the top of my daughter's head is the only part of her visible all night; and my husband has declared that he will remain under his for all eternity. Happiness all round. Thank you Groundd.

HELPED OUR DAUGHTER SETTLE
Bought the small blanket to help our daughter settle for sleep. It certainly helps her to relax and stay still so now we just have to get her brain to turn off! I haven't used it yet myself, but so far we are happy with the results. Lovely product and such quick shipping.

Very impressed with quality of blanket. I purchased for my granddaughter and when she has anxiety she loves the blanket it really helps. Thank you

FINALLY ANXIETY RELIEF FOR MY CHILD
Just want to thank you for the product!!! My child says he sleeps so much better.....he sleeps longer. He suffers from anxiety and he really feels the difference. I notice the difference in his sleeping pattern. I am so grateful. Thank you so much
SILKY, DE-STRESSED, DEEP SLEEP
From my 14 year old. It had a lovely silky feel to it and helped me sleep gracefully like a swan. The pressure from the blanket allowed me to de-stress and allow the worries and anxieties of the day melt away. I was able to have a deep sleep and enjoy the pleasure's of the day.

Excellent, my 15 year old son who is suffering from anxiety and depression has found it amazing and he is sleeping now and his moods have greatly improved. Love the silky texture of the blanket. Well worth the investment.

CHANGED OUR FAMILY DYNAMIC
My 8 year old daughter has struggled for a while with anxiety that really shows up at night and had her losing out on valuable hours of sleep. Since receiving our weighted blanket, just a week ago, her sleep had been drastically improved, as been our entire family dynamic. Her lack of sleep was having an impact on the entire family as her behavior was extremely affected by being so exhausted. I would recommend this blanket for any child struggling to find peace. I have found my daughter multiple times this week quietly going to her room and spending a few minutes under her weighted blanket.

My girls love their blankets , one daughter has night terrors and since using the blanket has slept deeply no night terrors the other was waking in the night and had slept deeply all night since using the blanket.

We have used the groundd blanket for our five year old daughter for three nights now and each night she has slept in her own bed and only woken once! Previously I put her back into her bed five to six times a night when she is seeking cuddles and to be held skin to skin through the night. I feel amazing after some solid sleep for three continuous nights! I am also relieved that my daughter feels safe and content in her own bed. Thank you!

I bought the 7kg blanket for my eleven year old son. I chose Groundd because I wanted to get a really good quality product that would last and the reviews I read were excellent. The service from Groudd was awesome and when the blanket arrived, I could tell from the packaging that it would be superb quality. My son absolutely loves his blanket! He loves feeling like he is being 'hugged' and insists that the weighted blanket is under his duvet (rather than on top) because he adores the feel of the bamboo cover next to his skin! He definitely sleeps more soundly. Thank you for a fantastic product. I will continue to recommend Groundd to others.

I WISH I HAD TRIED IT YEARS AGO
Recently we put this on my 6 year olds bed. She has alot of issues with sleep from getting to sleep and staying asleep. We have to give her malotonin most nights. We have found she will settle about 7.30pm not long after going to bed and sleep through the night (even when we stopped the melatonin). She said she doesnt want to get out of bed because shes so comfortable, she's always enjoyed a good snuggle and I belieive this is given her similar comfort. Shes been waking about 7.30- 8am. This improvement has been absolutly amazing, we have noticed such an improvement in her mood and all round happiness. Of course her using it has increased mine as well as I'm getting more sleep as shes not waking me up.

HAPPY WITH IMPROVED SLEEP
My 11 year old daughter has noticed sleeping deeper and waking much less and enjoys the weight of her 9kg blanket! I'm so grateful for such helpful and beautiful product, Thank You!
My daughter finally "trialled" her anxiety blanket last night. She suffers from "restless leg syndrome" that keeps her awake with pain but last night not only did she sleep through the night, she didn't have pain and she didn't move and slept through her alarm in the morning.

Love the blanket, bought to help me settle and get a deeper nights sleep which it did after one night. Cover is so soft and cooling. 10 year old daughter gave it a try and helped her have a brilliant nights sleep as well. So I had to order another and we now have one each 😀.
Hot Sleeper / Night Sweats
I COULD NOT BE HAPPIER WITH THE WEIGHTED BLANKETS I'VE BOUGHT
All three children have them, as does a friend, and we're looking to get more for other friends. The kids love them, and sleep a lot better with the blankets, and the blankets seem to keep them at the right temperature too.

Bought it for my 8yo daughter who is a hot sleeper. This size fits perfectly on her king single bed. The first night she wasn't so keen on using it but after we watched some videos on YouTube about the benefits of weighted blankets she was willing to give it a go. She has had trouble falling and staying asleep for the past few months. She used it now for 4 nights and has slept through every night!

I purchased the 7kg blanket for my nearly 7 year old daughter who suffers from night sweats, night terrors and just overall has terrible sleep and wakes constantly, ive had the blanket for a week now and my daughter has been sleeping through the night since we got this blanket and not waking at all she no longer has night sweats and is so much more relaxed when going to bed! Im so happy i purchased this for her and highly recommend! Honestly life changing to finally have a decent sleep