Groundd Weighted Blanket
$207.85 $185.87 Save 20.08% ($-21.98)
Size Guide
✕
Weight Guide
✕
100% Bamboo Lyocell. Recommended for extra comfort & easy washing- Save 50% when purchased here together.
Select Cover Colour: Midnight
Select Cover Colour: Forest Green
Select Cover Colour: Midnight
Select Cover Colour: Forest Green
Est. Dispatch by 5 May 23
×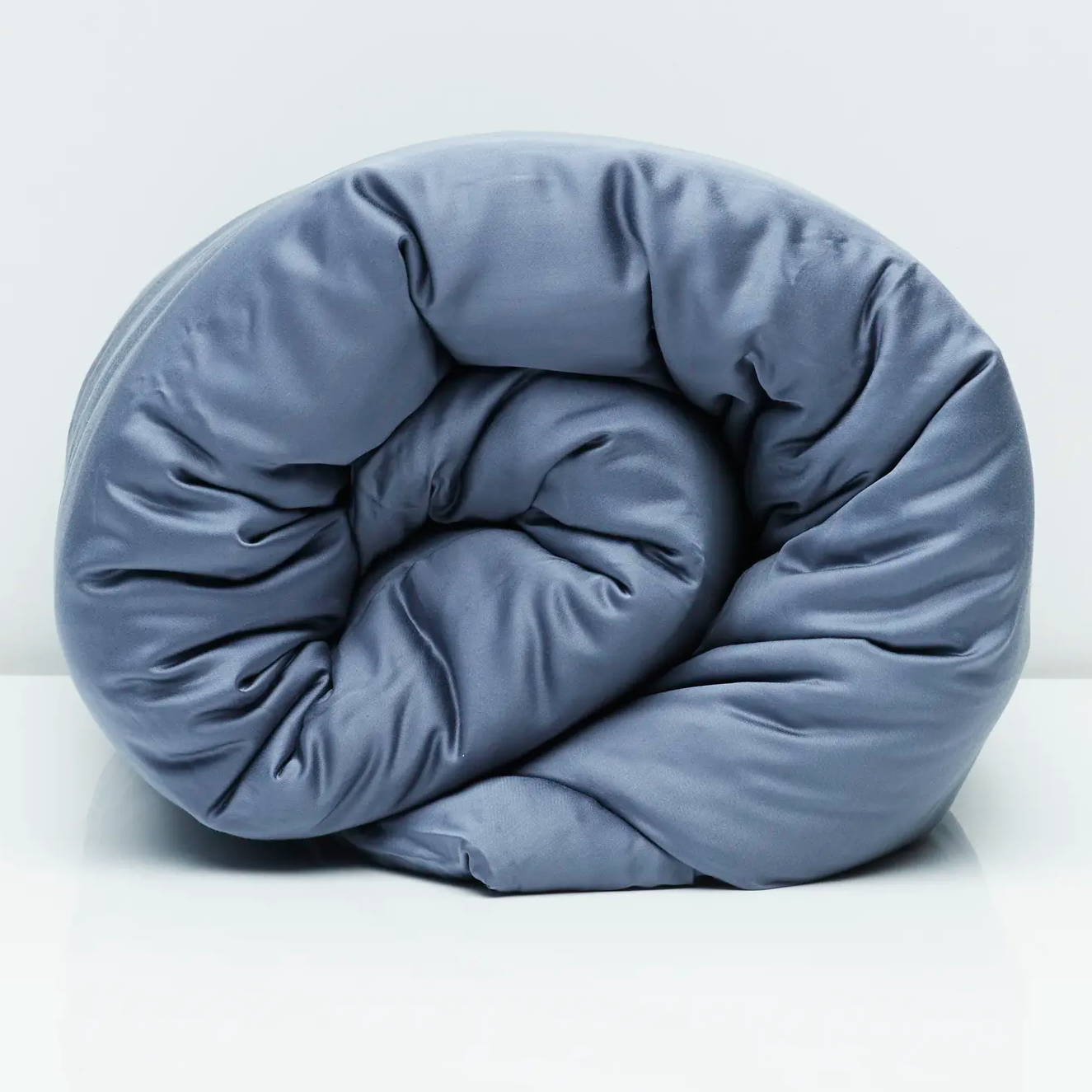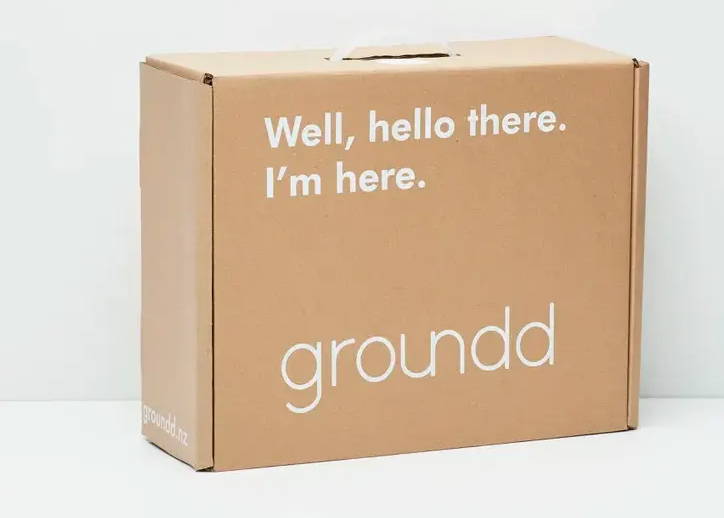 Experience the benefits of sleeping with weight.

Groundd's breathable materials & thermo-regulating design work to maintain an optimal body temperature throughout the night, essential for longer, uninterrupted sleep cycles.

The innovative design of using glass beads to provide a heavy weight without excessive warmth that traps body heat, allowing for year round use.
Exceptional Sustainability
Sustainability is at the core of our design, materials, and processes

OEKO-TEX® 100 Certified for harmful checmical free

Groundd blanket cover is made of 100% Bamboo Lyocell, one of the lowest impact fibres on the planet, the result is a purely organic, non-toxic fabric that is not only environmentally kind but also ideal for sleeping against

Plastic-free and reusable packaging
What is the best weight & size for me?
Selecting the weight
Choose a weight that is roughly 10% of your body weight- (for example, body weights from 50kg - 80kg can choose a 7kg blanket, body weights over 80kg can choose 9kg+). However it comes down to personal preference and we are happy to swap weights for you if you wish to exchange for a heavier/lighter blanket. Check out our reviews to see feedback from Groundd customers.
About our sizing
To get the most benefits from sleeping with weight, weighted blankets are designed to be concentrated over your body, rather than your bed. So, we recommend using 1 blanket per person and to select the best size for your sleeping needs rather than for your bed size.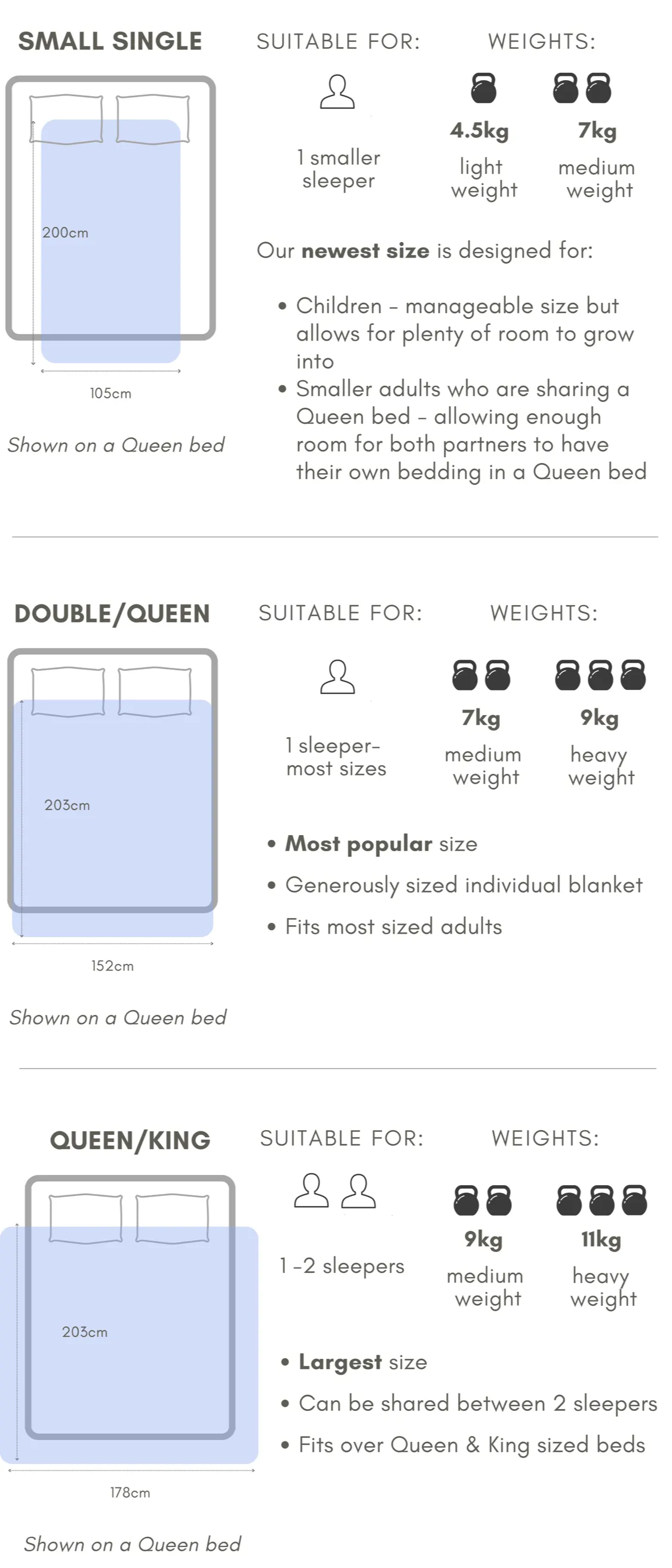 Rest assured, all Groundd Sleep products come with a 30 night trial + easy returns and exchanges
Weight ≠ Warmth
Typical duvet inners, such as feathers, are designed to insulate the body. This is all good in winter, or if you are a cold sleeper, however, most of us need to let some excess heat escape throughout the night in order to maintain a comfortable, consistent temperature.
Groundd blankets are weighted with tiny glass beads that are specifically designed not to trap body heat. Glass does not retain body heat, making it an ideal choice for a heavy, yet cool, blanket that is comfortable for year-round use.
So how warm is a Groundd weighted blanket? The amount of warmth provided from Groundd blankets is simply the breathable 100% cotton blanket shellplus the ultra-light Bamboo cover- similiar to 2 layers of breathable, quality sheeting.
All-season use
Groundd Weighted Blankets are made for year-round use and comfort. We use breathable, natural materials that regulate body temperature, this means that most people find it cosy and suitable year-round.
Do I use a duvet as well?
Weighted blankets are used exactly like a duvet and most of the time, just replace your duvet. If you want more warmth than the blanket offers, you can use a regular duvet on top of your weighted blanket. We reccomend putting the weighted blanket as the closest layer to your body, like a cocoon, and other layers on top.
Why use a cover with my blanket?
Why we reccomend using our Bamboo Lyocell Covers
Protect your blanket

Easy to care for -

Machine washable and dryer friendly

Custom size made for Groundd Blankets -

traditional duvet covers sizes will not fit a weighted blanket

Soft & Breathable fabric-

temperature regulating and ideal for sleeping against

50% Discount

: When you purchase a cover and a blanket together you save 50% of the cost of buying the cover separately.
Bamboo Lyocell Highlights
Perfect for hot sleepers- Bamboo Lyocell regulates body temperature, instead of trapping body heat, allowing you to stay the right temperature all night long

Silky smooth and softer with every wash- easy washing and care

100% renewable plant-based fibre that is fully biodegradable and compostable

Environmentally responsible, closed loop production process which efficiently reuses water and solvents used

95% less water than cotton to make

One of the lowest impact fibres on the planet

Hypoallergenic, odour-resistant, moisture-wicking, resistant to dust mites
How do I put the cover on?
Groundd Bamboo Covers With a Full Length Side Zipper
This cover has a full side opening with a zipper, this allows for easy access to the interior of the cover where there are 8 ties around the edge that attach to corresponding loops on the weighted blanket.
Note: Newer styles have a zipper across the front of the cover, a video for this style is coming soon.
What are the benefits of Weighted Blankets?
Check out our Benefits Page here for comprehensive details and peer-reviewed research on the benefits.
Weighted blankets are best known for their ability to lower stress and anxiety and increase sleep quality, but they are also effective in many other areas.
Reduces anxiety and stress
Eases insomnia and brings better sleep
Alleviates symptoms of Autism in children and adults
Pain relief
Helps maintain consistent body temperature through the night, fighting night sweats and and hot flashes
Helps with Restless Leg Syndrome
Reduces nighttime movement
Helps with PTSD
Promotes focus and attention in ADHD
Improves mood
Fights fibromyalgia
Rest assured when you shop with Groundd:
We are a NZ family business, based in NZ

We prioritise excellent, efficient customer service- we are here and happy to help! When you need extra support, or just want to chat about your sleep, you can reach us - the founders - directly via email, phone, text, or social media

We work to continually improve our desgins and range based directly on customer feedback

We are invovled and give back to our community- here are just some of the organisations we work with:

Autism NZ
Starship Hospital
Auckland School Nurses Association
The Mitey Drive
Hospice
Youth in Transition
Women's Refuge
NZ Therapists
What are the material details and care instructions?
Weighted Blanket

100% Cotton, OEKO-TEX 100 certified

BPA and lead free Glass beads

Polyester microfibre

Weighted blanket inner is machine washable. Please make sure your washing machine can handle the weight.

If not, Dissolve detergent in warm water before washing and air dry.
Bamboo Cover

Machine wash separately through a low temperature cycle (max 30 °C)

Gentle cycle and choose natural detergents

Tumble dry on low
What is the Return Policy & shipping details?
Return Period
If you do not love your Groundd Blanket, we offer a money back guarantee within 30 nights from when you received your blanket when returned in as new, unwashed condition. Cost of shipping return is not covered by Groundd. Full details and instructions for our Return Policy are here.
Shipping
Please allow 1-2 working days for us to process & dispatch your order. Estimated delivery times commence from date of dispatch and are guidelines only that are subject to local CourierPost delivery. Check CourierPost for up to date info on deliveries. Full details in our FAQs here.
2 Year Warranty
We proudly offer a 2 year warranty on any faults. If our product does not function as intended during normal use, we'll do what it takes to make it right, within 730 days of your purchase.
Take a tour of our Groundd Weighted Blanket
Groundd is ranked #1 in NZ by expert independent reviewer bestmattressforyou.com
"Weighted Blankets NZ –Your Best Option
+ Overview Of The Rest"
-bestmattressforyou.com
Groundd is rated The Best Option for weighted blankets in NZ according to the independent 3rd party NZ bedding expert!